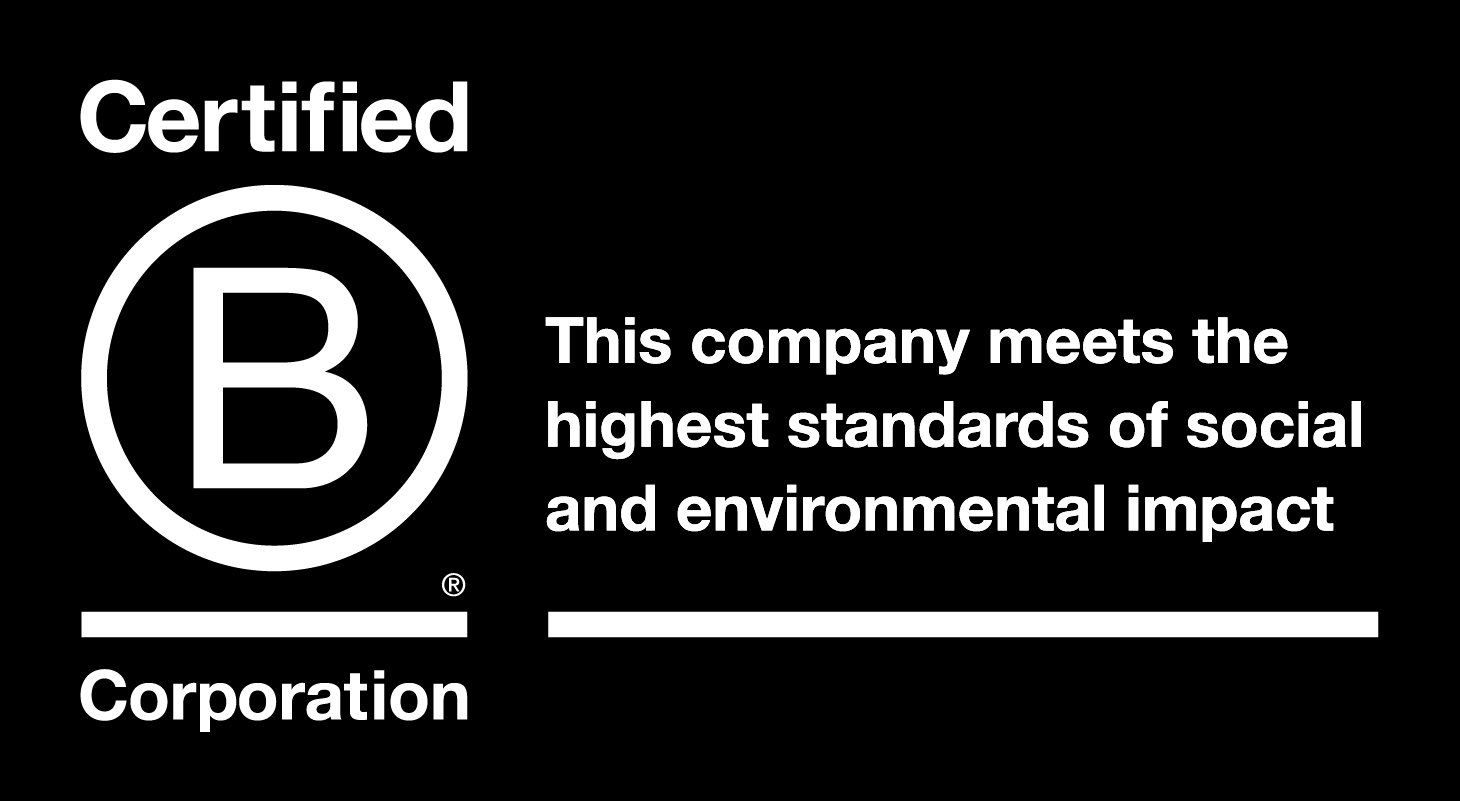 Becketts Achieves B-Corp Status
Leading financial services company Beckett Investment Management Group ("Beckett") has been awarded B Corporation ("B Corp") Certified business status, joining a growing group of companies reinventing business by pursuing purpose as well as profit.
B Corp certification is a third-party certification standard issued by the non-profit B Lab behind the B Corporation movement. It indicates that an organisation is committed to reaching the highest level of social and environmental responsibility. The certification shows that a company has had its claims voluntarily investigated by a third-party organisation and has taken legal accountability for its impact on stakeholders.
A B Corp certification also represents the practicing of transparent business. B Lab publishes social and environmental performance on the B Corp website as part of the certification process, where any public member can view a businesses impact and see how it ranks amongst other organisations.
Nearly a year after an investment from the £100m Foresight East of England Fund, Beckett, which is headquartered in Bury St Edmunds, Suffolk, has grown its assets under management from £775m to £1.2bn and expanded its team by 26 in the past 12 months. It is approaching 100 employees.
The B Corp certification marks another landmark moment for Beckett. Its application was supported by its Social Impact Portfolio – launched in January 2016 – which invests in predominantly collective investment schemes which have a stated Environmental Social or Governance ("ESG") objective and policy, or a Stated Socially Responsible ("SRI") objective and policy.
The certification also reflects Beckett's commitment to diversity and inclusion, with Beckett being an early signatory to HM Treasury's Women in Finance Charter which helps improve opportunities and progression for women in financial services; ensuring talented individuals can progress irrespective of their gender.
Alongside this, Beckett has been granted the Bronze level of the Suffolk Carbon Charter in recognition of the steps it has taken to reduce its carbon footprint. The Carbon Charter panel praised Beckett's clear plan for managing its environmental impacts, noting a strong approach to engaging the whole workforce on improving environmental performance, with the backing of senior management.
Beckett's excellent culture and commitment to developing its people was recognised with the Best Employer 2021 (medium company) award at the Best Employers Eastern Region Awards. Judges commented that Beckett was "an outstanding employer which fully understands and is fully committed to engagement at all levels."
The B Corp accreditation coincides with some key changes to staff at Beckett. Ian White – formerly Managing Director – is now CEO, while Gavin Wood is now Director of Private Clients – responsible for all the private client staff at Beckett. Samantha Owen has also been promoted to Head of ESG, demonstrating the Board's commitment to its ESG priorities.
Ian White commented: "This is a landmark moment for Beckett. The B Corporation certification is a significant milestone for our business and something that correlates with our aim of playing a valued role in the community that we serve, promoting financial and emotional health and wellbeing to our clients and to wider society. Being part of the B Corp global movement reinforces our commitment to using our business as a force for good."
Matt McLoughlin, Senior Investment Manager at Foresight, added: "When we invested in Beckett last year, we knew we would be working with a business that had developed a well-deserved reputation as a conscientious and trusted advisor to both private clients and companies, with a strong set of values that aligned with our own. The B Corp certification is yet another well-deserved accolade for this exciting and supremely ethical business."
As a B Corporation, Beckett is now part of a community of 4,000 businesses globally. The B Corporation community in Europe, representing a broad cross section of industries and size of business, comprises over 600 companies and includes well-known brands such as The Guardian and The Body Shop.