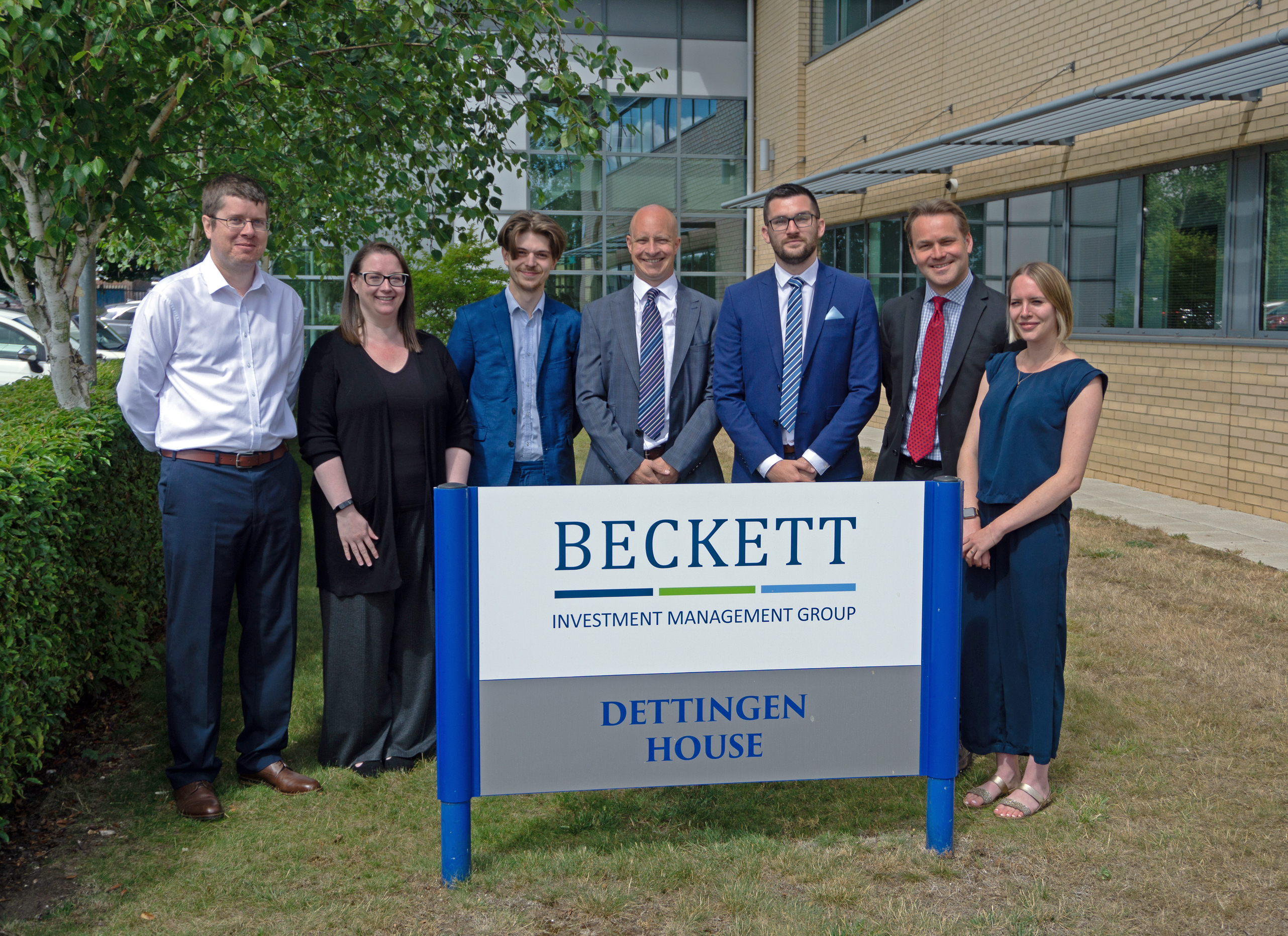 Beckett Investment Management Group has achieved Silver level accreditation from the Suffolk Carbon Charter.
The Carbon Charter is awarded to organisations that are monitoring and reducing their carbon emissions, and it is intended to provide public recognition of this vital step to the shared goal of Creating the Greenest County.  The Silver Level is only awarded to organisations that, in addition to implementing measures to manage and reduce energy use, have implemented measures leading to clear reductions in carbon emissions.
The Panel was especially impressed with the many steps we've taken to measure, manage and reduce our environmental impacts, and become B Corp certified.
Becketts has also added seven new members to its team as it continues to grow.  It now has 98 staff working from offices in Bury St Edmunds, Norwich and Ipswich.
CEO Ian White said: "It's been a busy year for us in every part of our business. Our team has worked hard to meet the challenging investment and personal finance conditions, and we're delighted to have been able to attract seven new professionals to continue our high level of service provision."  Beckett's excellent culture and commitment to developing its people was recognised with the Best Employer 2021 (medium company) award at the
.
From bottom left in picture: Anthony Reynolds, Private Client Team Support; Ellen Chapman, Business Support; James Turner Private Client Team Support; Adam Woodward, Private Client Consultant; Chris Alcock, Private Client Consultant; Mike Trawford, Private Client Consultant; Rachel Neal, Private Client Consultant Support.